A studio for musicians built by musicians; we cater to South Florida's talented community who always feel at home at The Bridge Miami. Featuring a unique collection of analog gear along with a DAW, The Bridge Miami sponsors local musicians in our mission to support artists in a studio with a vintage philosophy. With help from our in house engineers and sister studio, City of Progress we deliver excellence that's actually affordable.
Our Gear
Analog Console
---
Trident 65 - Vintage 1980's 36 Track Analog Console with a classic sound.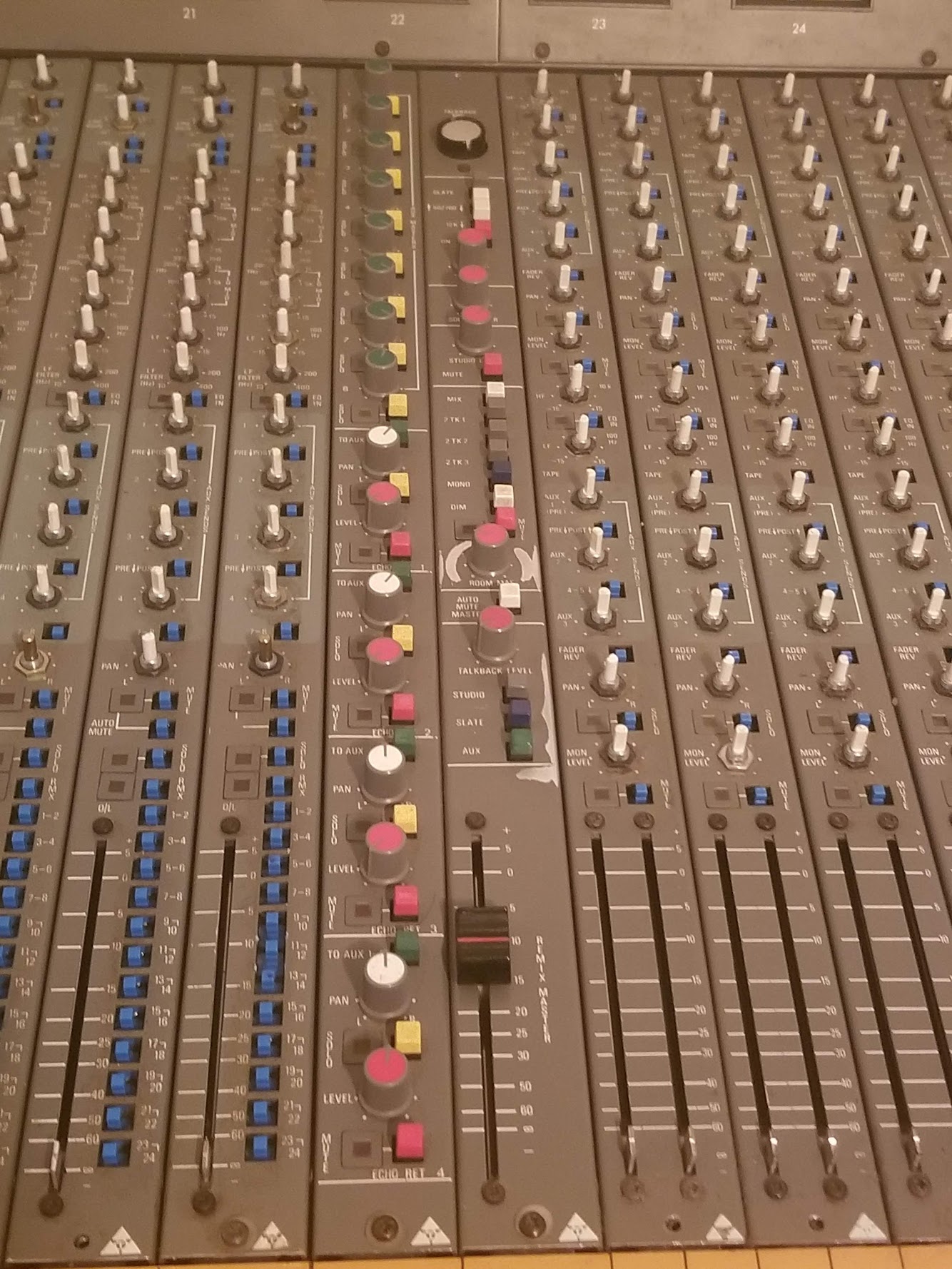 ---
Analog Tape
---
OTARI MX70 - 16 Track, 1 Inch SOUNDCRAFT 760 - 16 Track, 2 Inch TASCAM TSR8 - 8 Track, 1/2 Inch TEAC 3440 - 4 Track, 1/4 Inch OTARI MX 40 - 2 Track, 1/4 Inch MCI JH 110A - 2 Track, 1/4 Inch AKAI GX 4000G - 2 Track 1/4 Inch
---
OpAmp Labs Console
---
Early 1970s custom made 22x4 channel OpAmp Labs console with inductor based EQ, lovingly restored by Omar Garcia at Browner Sound.
---
Vintage Keys & Cabs
---
Hammond B3 Organ Hammond Tone Cabinet Leslie 122 Leslie 31A Wurlitzer 112 Electric Piano Yamaha CP30 Electric Piano Fender Rhodes Realistic MG1 Moog
---
DAW
---
ProTools 001 LE Apogee Rosetta 800
---
Microhpones
---
Octava ML 51 Ribbon Sure 315 Ribbon Blue Spark Condsendsor CAD Equitec E200 Condensor Audio Technica 4041 Small Diaghram condensor pair 2x at pro 25 dynamic tomom
---
---
"A COPY OF THE OFFICIAL REGISTRATION AND FINANCIAL INFORMATION MAY BE OBTAINED FROM THE DIVISION OF CONSUMER SERVICES BY CALLING TOLL-FREE 1-800-HELP-FLA OR ONLINE AT www.FloridaConsumerHelp.com, REGISTRATION DOES NOT IMPLY ENDORSEMENT, APPROVAL, OR RECOMMENDATION BY THE STATE. "REGISTRATION #: CH6381